Hearing Care Services
Hearing loss is very personal. You deserve personal attention to help you live life fully with hearing loss. At Audiology Services Inc. you will always receive expert, professional care that meets the highest standards for services and hearing care products. When it comes to diagnosing and treating your hearing loss, we offer a number of different audiological services to ensure you get the best solution for your needs.
Hearing Tests
Hearing Testing and Evaluations
Choosing the right hearing aid starts with a clear understanding of your unique hearing loss needs. Our advanced testing procedures accurately identify whether or not you have hearing loss and measure the type and severity.
If you struggled to pass a basic hearing screening, a thorough diagnostic evaluation of your hearing is necessary. These tests will determine the cause and degree of your hearing loss. All hearing tests are completely painless, and the entire evaluation only takes about an hour. If tests indicate that your hearing can be enhanced with hearing aids, your hearing needs, lifestyle, budget and cosmetic concerns will be matched with the best hearing technology for you.
More on Diagnostic Audiologic Evaluation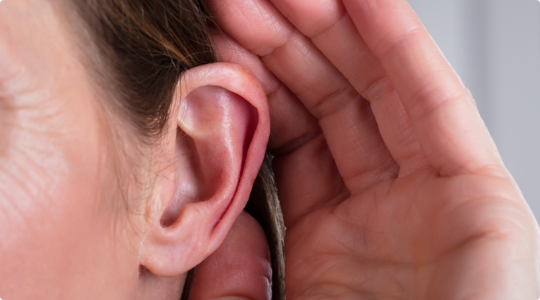 Online Hearing Test
Think You Might Have Hearing Loss?
Take our free, 5-minute online test to get a better understanding of your hearing health. It can determine if a professional screening is right for you.
Our Process
Finding the Perfect Match.
Hearing loss looks different for everyone, and as a result, there are a number of hearing aid varieties on the market. Through careful evaluations and custom fittings, we'll help you find the best device for your hearing loss needs.
Hearing Aid Services
We Service Your Devices
From hearing aid screening, selection and fittings, to ongoing maintenance and repairs – we offer a wide range of services to keep your hearing aids performing their best.
Audiology Services Inc. wants you to have the best hearing experience possible. That's why we take the time to fine-tune and adjust your hearing aids until you hear clearly and comfortably. We'll even combine live speech mapping with the voice of a friend or family member to make sure a familiar sound is used for fine-tuning. In addition, you'll learn how to insert and remove your hearing aids, how to care of your devices and what steps to take to adjust to wearing your new hearing aids.
More on Hearing Aid Dispensing and Fitting
Digital hearing aids contain state of the art technology. They have very few moving parts to break. However, things can still go wrong. Bring your hearing aids to Audiology Services Inc. for warranty repairs. Many small repairs can be made while you wait. If your hearing aids need to be returned to the factory, we will take care of that for you. Even if your hearing aids are out of warranty or you purchased them elsewhere, we can still perform most repairs.
More on Hearing Aid Repair and Maintenance
Audiology Services Inc. uses the latest technology to ensure that your hearing aids are programmed to work with your hearing and your individual ear structure. We use live speech mapping and the voice of a friend or family to fine tune your hearing aids. A small microphone is placed in your ear along with your hearing aid.
More on Live Speech Mapping